Today is Saturday, 18 May 2013 11:36 pm NST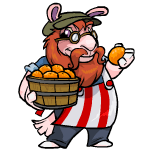 Hello, and welcome to NeoShazam - your neopets resource! Here at NeoShazam, our goal is to help all neopians improve on their neopets adventure! We here at NeoShazam, offer you tons of quality graphics, articles, game guides, tutorials, and many services! We have over 200 pages for you to browse! We also have an updated news section below. Feel free to make a comment! We have many features here at NeoShazam, and we're always coming up with more. NeoShazam has just been updated to a new version, with better coding, a better design, and overall terrific navigation, making sure neopians like you always get the best! Check back soon, bye for now!
Site Updated: November 26 2011
News
Welcome to the
News Section
of NeoShazam! This page will be updated daily when there is news to report about Neopia, NeoShazam, or simply reminders and alerts. Daily Puzzle and Faerie Crossword answers are also included.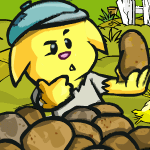 Extended Hiatus
Comments: 0
---
If you haven't noticed, NeoShazam has been largely inactive for quite a while. This is due to our unannounced, unwanted, extended hiatus.
Yes, you read that right. An extended hiatus. The owner of NeoShazam, Blokert, has been very busy with school, and doesn't have time to updates the site, let alone announce that he doesn't have time. Updating a page takes quite a lot, and he doesn't have the time to put into it.


The staff is typically inactive, and has been for a while too. If someone is looking to become a staff member, you can still apply, but the owner and rest of the staff won't likely be active much.
Blokert doesn't know when this hiatus will end, or if it will. We don't want to see NeoShazam go, even if it was never finished (even though it has been around for four years). Throughout that time, and now, we're sorry we couldn't be a better Neopets help / fansite for you.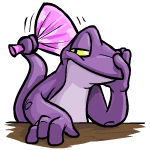 August Updates
Comments: 3
---
The Krawk Island Event has finally ended! You can collect your prizes by going here, or view NeoShazam's prize guide by visiting this page. We hope you had fun, and don't forget to check out the newly drawn Krawk Island, and the new Warf Wharf!





This weekend is also Scores Galore! For the whole weekend, you'll be able to send your score 5 times, instead of three on any game! The countdown clock on the games page, however, reveals it will end at 12pm on Sunday.

Summer is almost over, and after fall begins, the staff at NeoShazam might not be able to update NeoShazam often. Therefore, we might have to go into an extended hiatus until winter. Despite the limited time given toward NeoShazam throughout the rest of the year, we will try to update it as much as possible before summer is over! Get ready for many new pages and updates!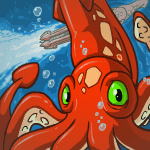 Tonnes of New Features
Comments: 0
---
Lately, NeoShazam has been bursting with updates! Why not tell us what you think of these updates with our new Commenting System! You'll finally be able to comment on all our news posts! Just click the link at the bottom of this post to add you comment, opinion, suggestion... We really want to hear from you! We're working on fixing our user system so it will work on the new site, and so you'll be able to post comments from your account, using avatars.
We've also worked on added some pet articles. We only have two right now, but as you can see, many more are coming soon. We hope to have them all done by the end of August! We're really excited about this project.






We're still LOOKING FOR STAFF! If you're a coder, or an article writer, we want you! We'll accept applications from any of the jobs written in black on this page, but we're mostly in need of coders and article writers.
On a final note, NeoShazam has starter its guide on the assumed plot centring around Krawk Island. TNT hasn't said anything yet, but we're ready for when they do!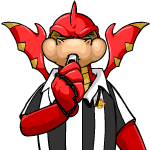 Off our Hiatus
Comments: 2
---
NeoShazam is off its hiatus! Woohoo! If you've been looking around the site lately, you might have noticed we've added some new pages near the end of our hiatus. We have transferred the beloved Poke-a-Staff service, along with a list of hex colours. We've also transferred from NSv3, our AC Minisite!



We hope to be doing more updates throughout the summer, but we'll need more staff members to do this. We're looking for every type of staff members, so if you're reading this apply! The jobs are listed from most needed to least needed on the application page.
We're mostly in need of some article writers, coders, and layout / graphic makers, but some staffers to help out with our AC Coverage would be terrific! If you want to apply for something else though... Please do!!
Hint: Check out what we're calling NSv3.5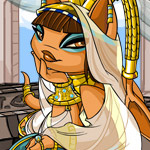 A little too much - Hiatus
Comments: 0
---
If you tried to reach NeoShazam in the past month, you might have noticed it was down. This was because of a traffic overload. Our maximum traffic is 5GB, and we were up to 6GB, therefore, Awardspace temporarily suspended NeoShazam. No worries, though, we're back!
We missed a lot of updates, and we would like to say sorry for that. Because NeoShazam has been getting a little too much trouble to update lately, and I'm very, VERY busy at the moment, we are going on hiatus. This hiatus will last, at the most, until June. The site will still be up, but it won't be updated.


NeoShazam would also like to wish Prince William, and Kate Middleton a very happy marriage, as the Royal Wedding was April 29th! :D
Posted by
Blokert
- May 1 2011 - News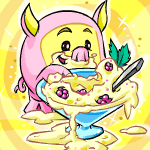 A New Petpet!
Comments: 0
---
The people of Neopia have spoken! You were asked to pick a new petpet from a list of four, and you did! Winning with a final 44%, the new petpet is...



More information on this new petpet will be released soon, including its name, and where you'll be able to pick one up for your awaiting neopet.
Posted by
Blokert
- April 15 2011 - News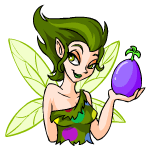 The Festival of Neggs
Comments: 0
---
The site's revamp is coming along great! We're adding tons of new pages to the site, while giving them a whole new layout and look! Take a look at the premades page! It was formerly the Graphics Page, and we've added new categories, new images, and better descriptions! Check out other parts of the site too.
It's also that time of the year again! The Festival of Neggs is here! We're working on our guide right now! You can easily access our 2011 guide by clicking the link on the left sidebar, or by clicking the quicklink image under the site search bar. Check back later for more coverage.
It also seems that TNT is letting Neopians vote for the next new petpet! They've mentioned more about it on the voting page, and in the News. The four petpets you may vote for are below:






The results for the new petpet will be announced
April 15th
, so you only have until then to vote for your favourite one! What are you waiting for? Vote now! NeoShazam already has. ;)
Posted by
Blokert
- April 9 2011 - News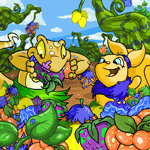 April Updates - April Fool's Day!
Comments: 0
---
Happy April Fool's Day to all you Neopians out there! What does TNT have planned for this year? I think they might be a little distracted trying to cure all the pets in Neopia from a new sickness: Scourgies!
Along with April Fool's Day, The Daily Dare is also over. Be sure to check back on April 4th to receive your trophy!
With all these updates on Neopets, NeoShazam has some updates of its own, too. We have put up a survey that you can fill out! We would really appreciate it if you did, as you would be helping us help you experience a better NS! We are also adding tonnes of new features! Have you seen our kau fortune teller? Not to mention our up and coming theme changer! (There is a hint in the picture to the right!)
Posted by
Blokert
- April 2 2011 - Updates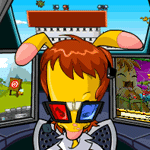 March Updates - Daily Dare
Comments: 0
---
March 2011 is finally here! TNT is bringing back a yearly NeoShazam favourite! It's what started this whole site! It's... The Daily Dare! Along with this amazing site event, NeoShazam is introducing its new and improved Daily Dare guide! We guarantee that this is the best Daily Dare guide you'll find, and it's the best one ever produced by NS.
Also, if you hadn't noticed, NeoShazam now has a new layout! This layout is a lot better for navigation, updates, and content control. The newer, cleaner code is much better. We have named this new NeoShazam layout... NeoShazam version 4.0! Our creativity managers are so original, we don't even know what NeoShazam did to deserve them.
Some new features that come with the new site layout are: a quick link to Neopets, collapsible sidebar menus, front page news, site update notifier, a new Your Account section, bigger adverts, bigger navigation, search bar, and we even moved our sidebar to the left.
Posted by
Blokert
- March 11 2011 - Updates